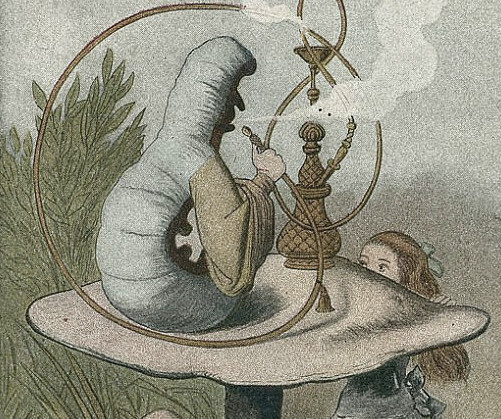 WHICH COUNSELLOR?
Although all the information given here regarding registration and BACP accreditation is entirely true, the logos described on the page (see bottom para) have been removed from the itsgoodtotalk.org.uk website and declared defunct.
You're looking for a counsellor. You're in distress, so it's not easy to concentrate. Some people are good at marketing themselves, others are not very good. You don't want to be misled, but you may want someone both well-qualified and highly experienced. You google 'counsellor' in your area and you find that the market is flooded, that some people are more expensive than others, that most of them have diplomas, lots of them are BACP-registered, many of them are accredited, some of them are senior accredited (senior accreditation is the top level within the BACP), and some are not in the BACP at all. You have no idea what this means.
This is an attempt to say a little more about this...
To become a Registered Member MBACP category and have your details on the BACP Register of Counsellors and Psychotherapists:—

…you must have graduated from a BACP accredited course*, (many of which are also within FE colleges) or have graduated from a minimum of a one-year or a two-year part-time course and successfully completed the BACP Certificate of Proficiency**. These days, many of these courses take place in Further Education Colleges and so these diplomas are at undergraduate level. Part-time contact hours are around 30 days a year / 400+ hours of face-to-face teaching.
…practitioners have to have several years of supervised practice and ongoing professional training on top of the qualifications that got them to register standards. Among other requirements, they need to demonstrate that they have undertaken a counselling or psychotherapy core practitioner training and have a minimum 450 hours of supervised practice and been in practice for at least three years.
Following the establishment of the register in 2011, members who had been accredited for years had to join or lose their status altogether. Up to this point, most professional counselling training had been at university (postgrad level). Since 2005, counselling training has increasingly been provided by Further Ed. colleges, thus most counsellors qualify to practice at undergraduate level. This is the baseline requirement of the register. There are, therefore, huge variations in the rigour of different 'diplomas'. Someone being 'accredited' means they have had supervised experience, but not necessarily postgraduate core training. (MScs are often now an academic leap from undergrad. core trainings and do not further the hands-on supervised experience.) Many websites now simply foreground the fact of a counsellor's registration, but there are huge variations between individuals and you would usually have to ask questions to be fully informed about a counsellor' s training and experience. I have personally seen trainees who do not know whether their training is undergrad. or postgrad or that there might be a difference.
To be Senior Accredited:—

…requires fewer years of supervised practice than it used to.
Senior accreditation was previously awarded on a 'time served' basis — an accredited member had to successfully renew their accreditation for six years and could then apply. This only changed in 2011. The new requirements include having undertaken a minimum of 300 hours of supervised counsellor/psychotherapist practice, though this can now have been acquired over only three years since initial accreditation. However, a person who has been eligible for accreditation for many years may simply not apply. To be clear about your counsellor's training and experience, ask them the questions which appear at the foot of this page.
The details:—

The BACP (British Association for Counselling and Psychotherapy) is a huge organisation for counsellors, and has worked in partnership with the Professional Standards Authority for Health and Social Care to create a minimum standard for all practicing counsellors. Hence, the 2011 register. It is not, however, a legal requirement to join it.
All accredited members are clearly marked as such on the Register, although senior accreditation is not mentioned. However, if the counsellor is advertising on the 'it's Good To Talk' website, the word 'senior' can be found next to their entry and in tiny letters on their turquoise logo.
All BACP members are bound by the ethical framework and required to have supervision and undertake CPD.
There are different membership bodies for counsellors and psychotherapists so not being a member of BACP does not necessarily constitute charlatanism in any way.
So, bearing in mind that what I have told you can be quite confusing, let's get down to some practical nitty gritty. How do you check someone's level of competence and experience to make an informed choice?
Before you choose someone, ask:
How much training have you done? And where? Was it post-graduate training or undergraduate? And when did you do this? How long did you train for? Was the course recognised by the UKCP or BACP?

(If BACP, they will be on the register. See above for meaning.)

How many years have you been providing counselling as a qualified counsellor?

(Eligible for the register.) Many people will say they've got years and years of experience but this may be in social work or nursing. Ask them when they actually qualified as a counsellor.

Do you work to BACP or UKCP guidelines?

If they have no ethical guidelines they can indicate, they're best avoided.

Are you on the register, accredited or senior accredited? If so, when did this happen?

Have you had your own counselling/psychotherapy and was it long-term?

(Many people consider this to be extremely important. Others do not.)
It's also worth saying that, if finances are tight and you can't find what you are looking for at the right price, many students or recently qualified practitioners can be excellent, but it's worth asking them a few questions (see above) about their supervisor, to know you're in safe hands, as this means the work is overseen by someone more experienced.
I hope this clarifies the way things currently stand — in the midst of a great deal of change within the industry.
BACP Register produces information for the public. http://www.bacpregister.org.uk/public/
* BACP-assessed applicant courses against the criteria for course accreditation as detailed in the BACP publication 'Accreditation of Training Courses' (BACP 2002). If a course is awarded accreditation, it means they can offer training that has met this criteria.
** The Certificate of Proficiency is open only to full BACP members who have met the criteria for membership: the successful completion of a practitioner training course not yet accredited by the BACP but still including 400 training hours and a minimum 100 hours placement. The CoP is an online case study based assessment taken in invigilated test centres. Successful completion makes the member eligible for registration. To register, the member must sign the Register terms and conditions, which require among other things, professional indemnity insurance, CPD and supervision — all of which are subject to audit. Registration must be renewed annually. For further information regarding the BACP Register, please follow this link: http://www.bacpregister.org.uk/.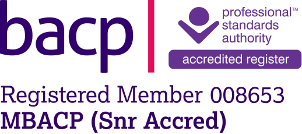 Although the voluntary register has the word 'accredited' within its logo (the purple part that forms the first half or third of all the above logos) this has nothing to do with being an accredited BACP member. What it means is that the register itself is accredited by the the Professional Standards Authority for Health and Social Care, so please do not let this confuse you! BACP accreditation is now added to this purple logo (and has become, as a result, far harder to identify).